[mkd_section_title title="Joining us at ACNC 2023?" title_color="" title_text_transform="" title_text_align="center" margin_bottom="" title_size=""][mkd_section_subtitle color="" text_align="center" text_transform="" text="Come say hi to us at booth 211! And after you've done that, click the button below to be entered into a raffle for a chance to win a QuickFoot set!" width=""]
[mkd_button size="" type="" hover_type="" target="_self" icon_pack="" font_weight="" text="Click here!" link="https://forms.gle/T6erqxiNYWr4Lhzc7″]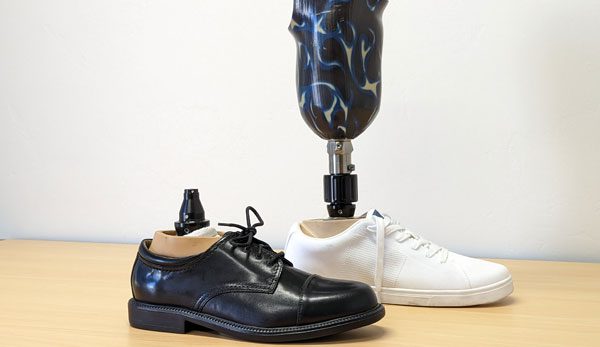 Quickfoot is a new rapid-change adapter that allows you to change your prosthetic foot in a manner of seconds.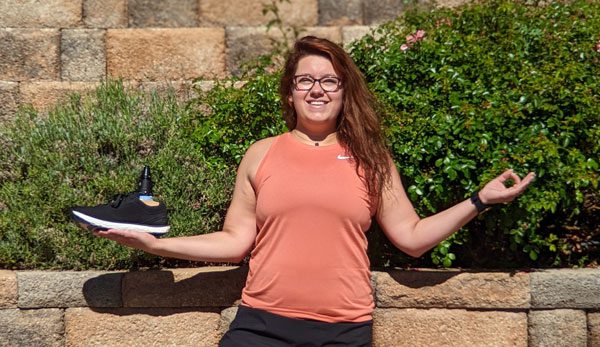 No nuts, bolts, or screws. When you're ready to remove your foot, it's as simple as a twist and lift.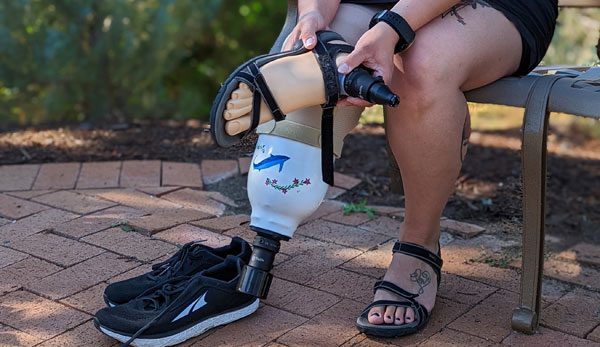 Gone are the days of worrying about heel rise when changing shoes. Quickfoot allows you to set it and forget it.
"Just being able to change clothes is a huge benefit, especially for the lower levels."
"This is a great idea. There's definitely a place for it for a lot of amputees."
"Quality of life--once you get it, man. It is that much of a game-changer."
[mkd_elements_holder number_of_columns="two-columns" switch_to_one_column="1024″][mkd_elements_holder_item item_padding="9% 3% 0% 0%" item_padding_1024_1280="16% 5% 5.5% 0%"][mkd_process_holder process_type="vertical_process"][mkd_process_item highlighted="no" image="3945″ title="Meticulously engineered." text="A pinnacle of engineering, QuickFoot's innovative design is the perfect hybrid between simplicity and strength."][mkd_process_item highlighted="no" image="3946″ title="Manufactured with the finest components." text="QuickFoot is made from the same aircraft-grade aluminum and steel that goes into military fighter jets. It won't buckle under pressure."][mkd_process_item highlighted="no" image="3947″ title="We go above and beyond legal requirements." text="Tested above the P5 weight requirement for over 2 million cycles, QuickFoot far exceeds the rigorous standards set by ISO 10328."][mkd_process_item highlighted="no" image="3948″ title="Perfected by everyday users." text="Quickfoot listens to both O&P professionals and end users. Whether the changes are structural, cosmetic, or something else entirely, we aim to please."][/mkd_process_holder][/mkd_elements_holder_item][mkd_elements_holder_item item_padding="0% 0% 0% 0%"]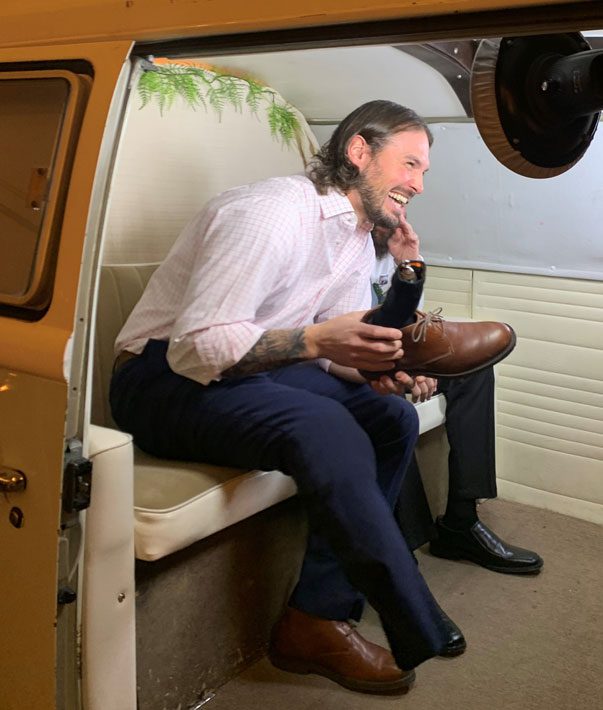 [/mkd_elements_holder_item][/mkd_elements_holder]